Chicago Fire Artists, EE
fire spinning, eating, poi, staff
Services for Hire
Events, parties, outdoor spectacle, birthdays, corporate.
We carry insurance for performance liability specifically for fire.
Email us about special services for hire, with live music potential.
encroach(at)mindspring(dot)com
We also teach lessons and workshops!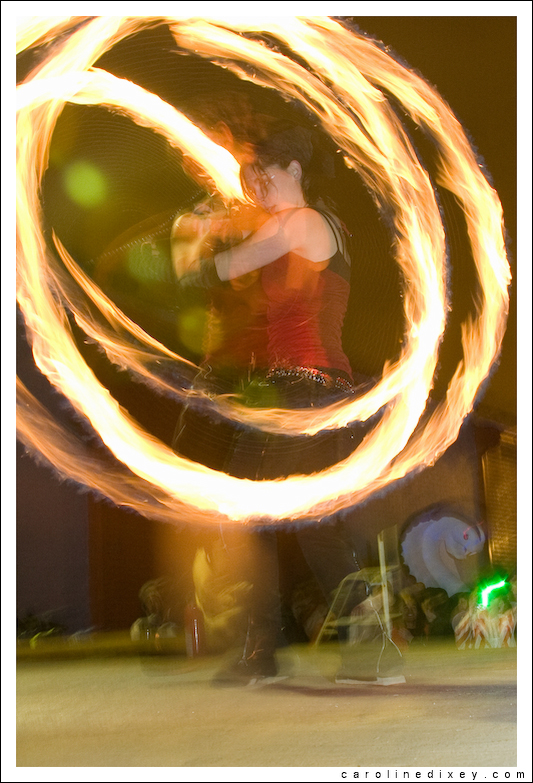 Fire artists services, including fire poi spinning, fire fans, fire staff, and fire eating, offered by Environmental Encroachment Magic Circus Band!
EE's fire team members:
Kate Riegle - van West, Cale Pippenburg, David Medina
Mike Smith, Adam Zeisler
EE can also provide musical accompaniment.
----------
EE also has hooping, performance and lessons.
----------
Video (2009) of Kate fire spinning, see YouTube:
http://www.youtube.com/watch?v=o_WUVO8Uop4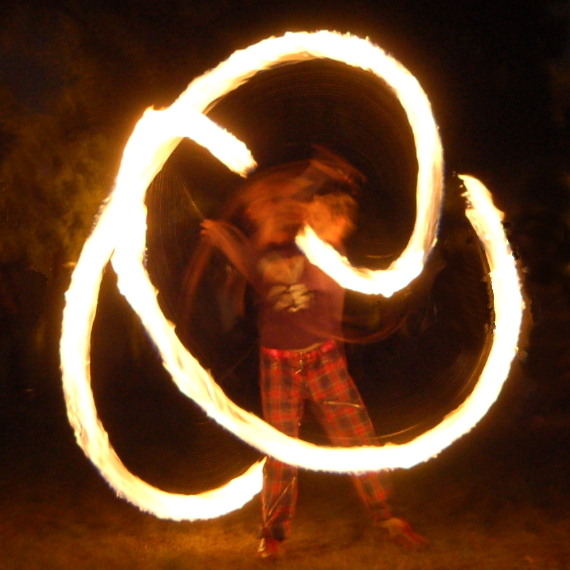 Copyright ©1996-2009 Environmental Encroachment (EE)