Environmental Encroachment - EE Marching Band - Chicago
Chicago performance art group Environmental Encroachment (EE) uses a marching band, costumes and theatrics to create unique entertainment environments for any event.

Upcoming Events: (updated 2-28-2014)
CHIDITAROD 9 - Chicago's Shopping Cart Race
Saturday, March 1, 2014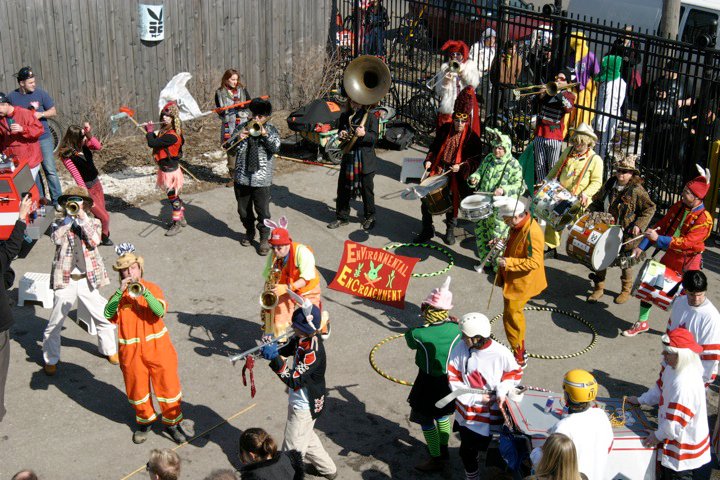 Starting Line Gathering and Registration,
11 AM, 1900 West Hubbard
Kick-off at NOON
Finish Line and Ceremony will be at Green Dolphin, 2220 N Ashland Ave, Chicago
please see the web site.
EE's ninth year at "Chiditarod, Chicago's Urban Iditarod. A charity food drive, beauty pageant, costumed shopping cart race, talent show, fundraiser and chaos generator all in one. And probably the world's largest mobile food drive, benefitting the Greater Chicago Food Depository."
Info and registration: - www.chiditarod.org
Chicago Mardi Gras Party
Tuesday, March 4, 2014

The Tonic Room 2447 N Halsted St, Chicago
21+, Doors open at 8:30 PM - $5
J Livi & The Party and Environmental Encroachment

Info and ticket sales:
http://tonicroom.ticketfly.com/event/477273-j-livi-party-environmental-chicago/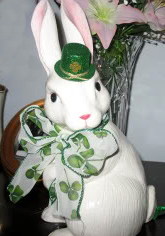 Chicago Saint Patrick's Day Parade
March 15, 2014
Environmental Encroachment will have an official slot in the parade
Noon - Free - All ages.
Columbus and Balbo is the start.
For info and map please use this link:
http://www.chicagostpatsparade.com/parade.html
Private Ceremony
March 15, 2014
6 PM
Evanston.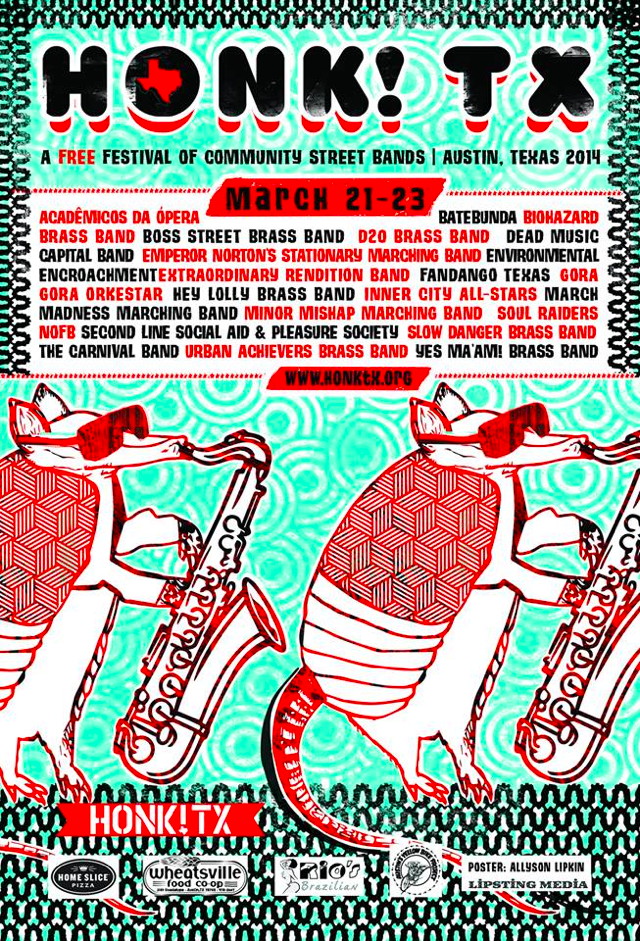 HONK Texas
4 full days in Austin~Texas!
March 20-23, 2014

Our annual tour to Austin Texas for an amazing week-end, including our Thursday night 'travelin' bands' showcase!
Please check HONK Texas's web site and also their Facebook Page: https://www.facebook.com/honktx
Dance Party with EE with BS Brass Band at Abbey Pub
March 28, 2014

Chicago Hotshots, BS Brass Band and EE will make it funky at a real fabulous place to dance!
Abbey Pub
3420 W Grace St, Chicago
more info tba
Easter Eve'n Performance at Reggies
Saturday, April 19, 2014

Our Second Annual Stations of the Carrot show
Reggies
2105 South State Street, Chicago
more info tba
TWO SUMMER TOUR DATES ANNOUNCED:
HONK FEST WEST
EE's annual tour to Seattle, Washington
Info: www.honkfestwest.com
June 20-23, 2014
CRASH Detroit!
EE tour to Detroit with other bands, more details tba.
July 18-20, 2014
MUSIC
Link to Downloads thru Band Camp
or
Link to physical disc purchases thru CDBaby
VIDEO

'Recording of Bunny XII' by Blake B. + Alyce H (YouTube)
A fun video! from our sessions at Wall to Wall Recording.
--------------------------------
"Ya'll are Funky!" Bootsy Collins
"I know they have a great version of Amazing Grace" Joan Baez
"EE, veterans of street action and indomitable spirits" Mark Messing
"You make me want to dance with my six year-old." Alex
"Inimitable." Hungry March Band
"EE has a storied NYC underground history" geminiandscorpio.com
-------------------------------------------------------------------------------------------
Environmental Encroachment (EE)
Copyright ©1996-2014
encroach((at))mindspring(((dot)))com