Photos from Devin --Action shots of EE marching band at Chicago Burning Man Decompression Party 2007, 1900 West Hubbard.....! Thanks!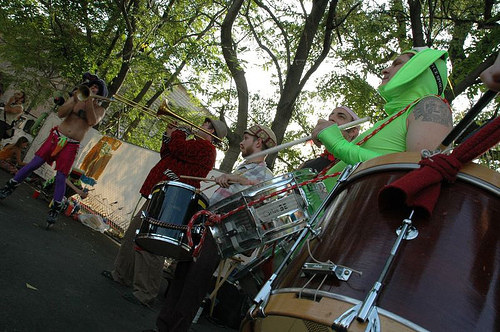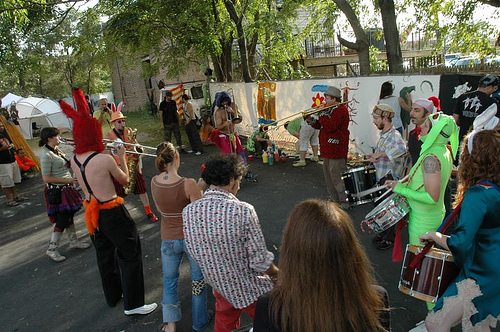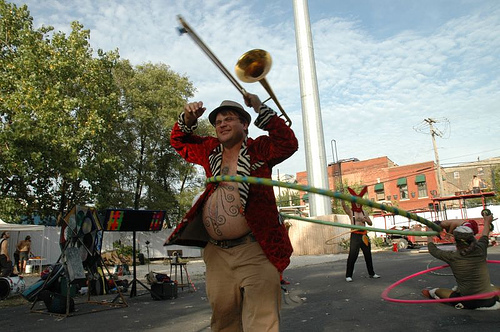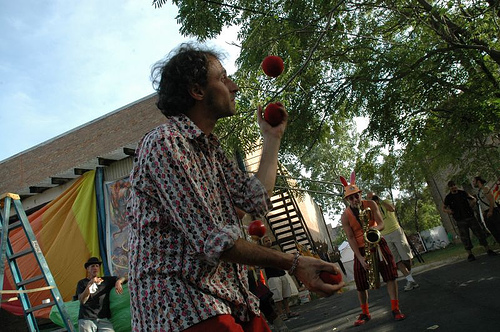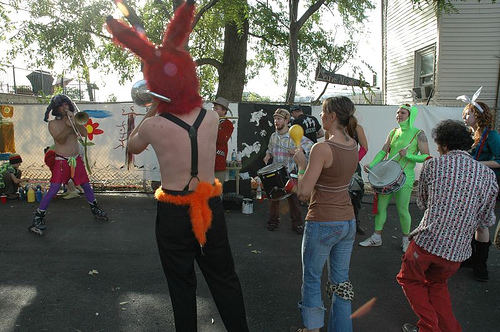 Saturday, September 29th, Chicago Burning Man Decompression Party
Outdoor/Indoor Extravaganza with art cars, fire, dancing, ee marching band!,
Starts at 2 PM, goes til 10 PM
all ages, byob, donation please!
Location: 1900 West Hubbard Street, Chicago
(one block south of Grand, one block east of Damen)
Chicago's Burningman Decompression event will be on Saturday September 29th from
2pm - 10pm at 1900 W. Hubbard (near Damen & Grand), Chicago. The same great outdoor/indoor location as last year.
Please wear your playa best and come ready for a full day and night of incredible art, fire, dance and music. Bring your drums, fire, inventions, creativity, and happy self to this super fun community event and feel that playa vibe right here in Chicago!
This year's Chicago Decomp features an incredible line-up of burning talent from several differen't regions. Here's a list of some of them so far...
DJ's, VJ's, and Live Music:
Environmental Encroahment, Striz, Nate Manic vs Duke Shin, Brad Miner, Cringer, Jeekoos, Jen Levi, Searchlite, Radiohiro, DJ Warp, Divine Balance Devi, Varun, Damon, Dirtball, Justin Reed, Dhakfu, Shaman, Sean, Brobot, 3PHASE,Video Janitor, Rubee Blackriver, and Super Special Guests all performing on the dopest sound systems anywhere, from Sound Investment
Art/Performance/Fire:
Downtown Dave, Bella Fuegas, Strings Of Fire, Varietease Cabaret, Pyrotechniq, Fire Fabulon, Evol, Spunn, The Freaky Playa Fashion show (bring your best playa wear and walk the walk), Read My Hips, Zac Franzoni, Scott & Ronit Bullock, Melissa Bruck, John Dinello, Rendezvous Promotions, Amy J, Ora, The Communty Art Wall, Kendra Pearsall, and more...