North African Nefar Association of North America: NA-NA-NA
---
The Nefar horn is a Moroccan long trumpet, used in Aissawa music.
North African Nefar Association of North America, or NA-NA-NA is devoted to ancient pre-islamic music of North African Aissawa Music, trance music from Morocco, based in Chicago Illionois, performing with Chicago Aissawa.
We perform music, lectures, and offer instruments for sale, as well as upgrading and repair.
More info and contact information is available on www.drumface.com
Members: Rob Pleshar, Mike Smith, Jordan Karol, Quentin Shaw , Sarah Thompson
More information on Aissawa Music from Wikipedia: http://en.wikipedia.org/wiki/Aissawa

Nefars play with Chicago Aissawa, traditional Moroccan music from Chicago, USA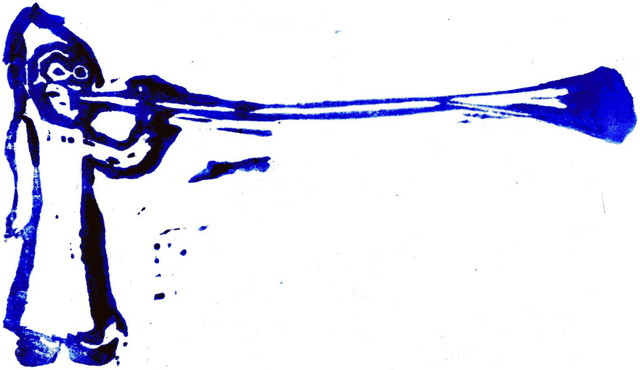 screen print by Quentin Shaw
STICKES AVAILABLE! 3 x 4 inches
Please send $5 to Smith, 3815 West Dickens, Chicago, IL, 60647
Copyright ©1996-2010 North African Nefar Association of North America (NANANA)