Second Line Horns, Parades
Funeral Music, Band Services
Musical Processions and Wakes
EE Marching Band
EE Marching Band offers musical services for second line parades, funerals, wakes, memorial services and ceremonies.
We are based in Chicago, Illinois, and have participated in services in Chicago and New York City.
Here are some band photos from Alyce Henson taken before a service for a professor from University of Chicago (originally from Africa). This service was held in the famous Oak Woods Cemetary in Chicago in 2009.
He had specifically requested our band performing New Orleans style spirituals as well as other fitting songs.
Songs we perform can include requests, as well as tradtional New Orleans inspired works like Closer Walk With Thee, Saints Go Marching In, Riverside, I'll Fly Away and other soulful tunes.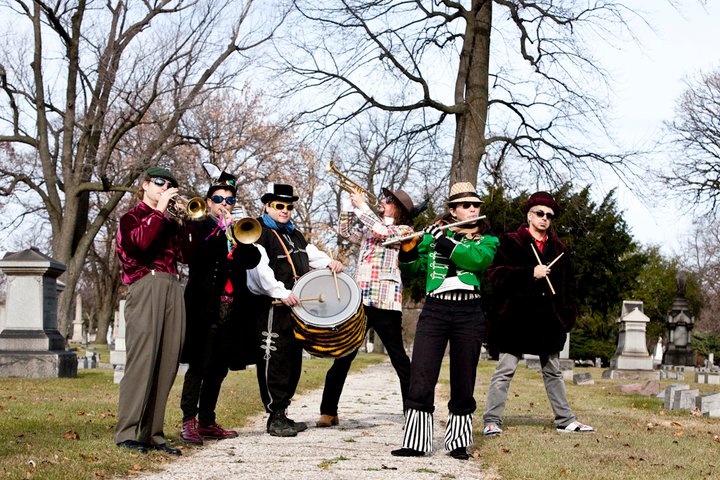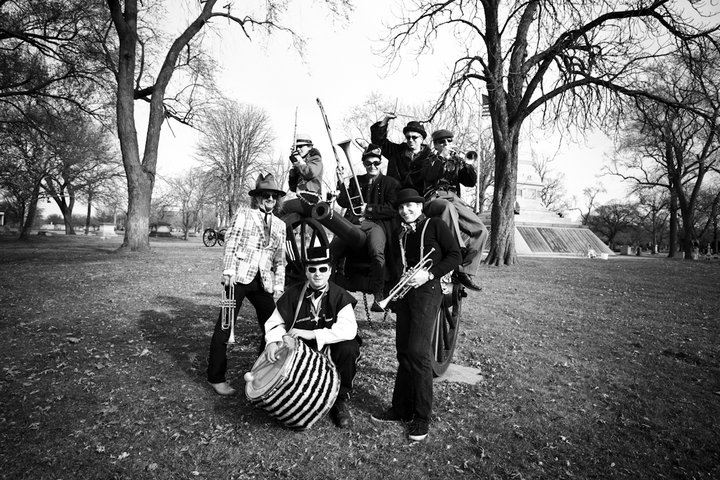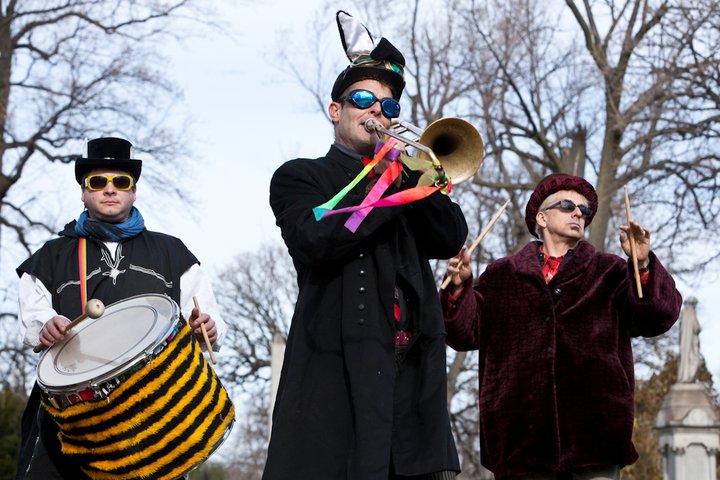 --------------------
Photos of the band that formed in New York City for Michael Shenker's memorial walk through the Lower East Side. Band members from Environmental Encroachment, Veveritse, Rude Mechanical Orchestra, Hungry March Band, and Minor Mishap Marching Band came together for an epic march.
"On Sat., Oct. 16, there will be a march around the neighborhood in honor of Shenker. People will gather at 5 p.m. in the middle of Tompkins Square Park, and end the march at 7 p.m. at Maryhouse (The Catholic Worker), at 55 E. Third St., where Shenker's funeral will then be held."
"Hey everyone involved with the Michael Shenker memorial installation of the
Fresh Greens street band, Thanks so so much! Yow, it turned out great - a perfect example of music serving
a community that was very appreciated. Environmental Encroachment, Hungry March,
Veveritse, RMO and Minor Mishap was represented. JR's arrangement of Michael's
song was extremely poignant and perfectly timed. A fitting send off to a well
loved member of NYC Lower East Side community."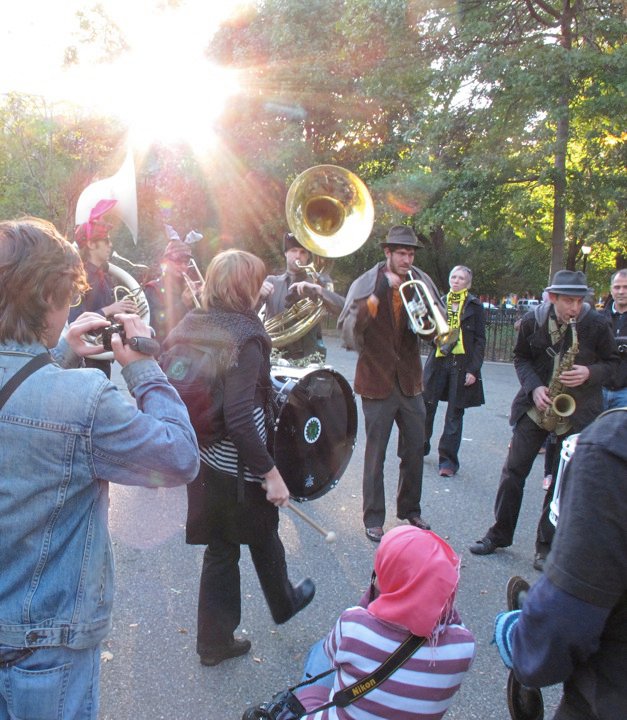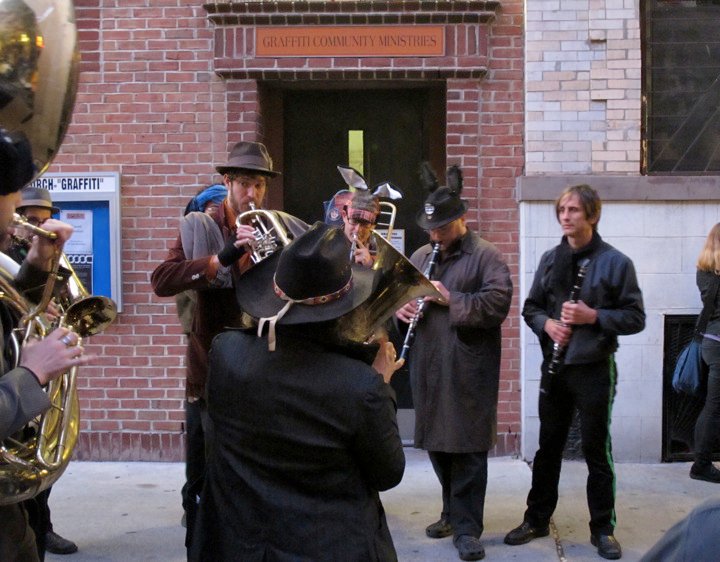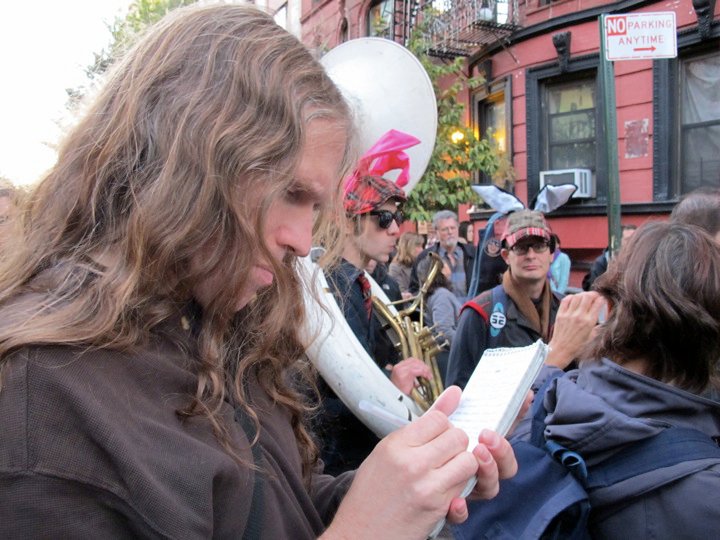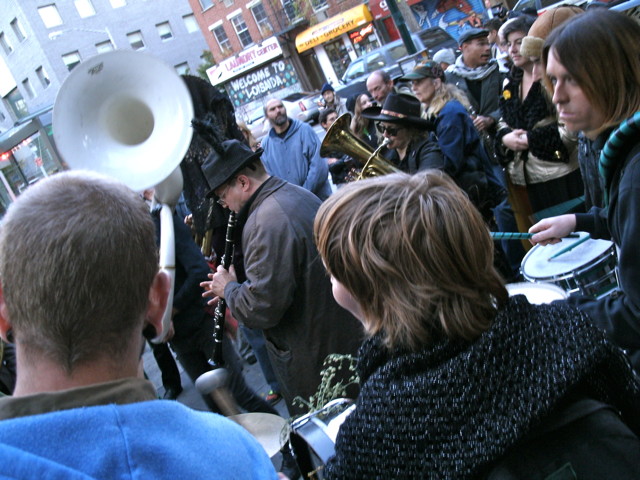 Environmental Encroachment (EE)
Copyright ©1996-2013
Chicago IL, 60622