Chicago Mardi Gras Party Band
Chicago Brass Band
EE Marching Band
EE's Band has a large brass and drum section, costumes and fun songs for your Mardi Gras event.
We are based in Chicago, Illinois, and have participated in services in Chicago and New York City.
Here are some band photos from Mardis Gras (and Lundi Gras!) events we have performed in the past.
Songs we perform can include requests, as well as tradtional New Orleans inspired works like Kid Jordan's Second Line, Bourbon Street Parade, Saint James Infirmary Blues, Closer Walk With Thee, Saints Go Marching In, Riverside, I'll Fly Away and other Mardis Gras originals as well as New Orleans inspired tunes.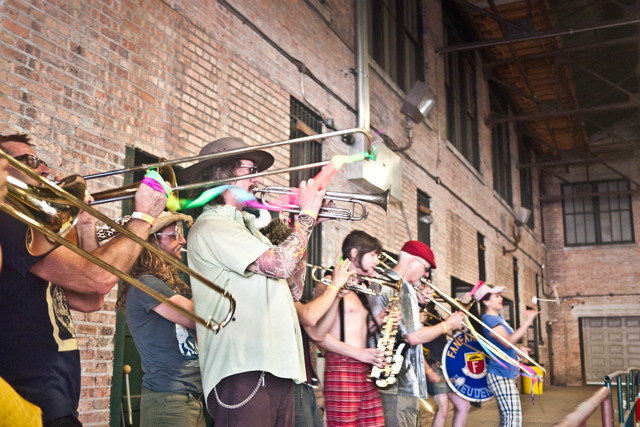 at the 'Mash Tun' Beer Journal and Tasting Party, Chicago

from 2012 Carnivale Delerium,
--------------------
Environmental Encroachment (EE)
Copyright ©1996-2016
Chicago IL, 60622